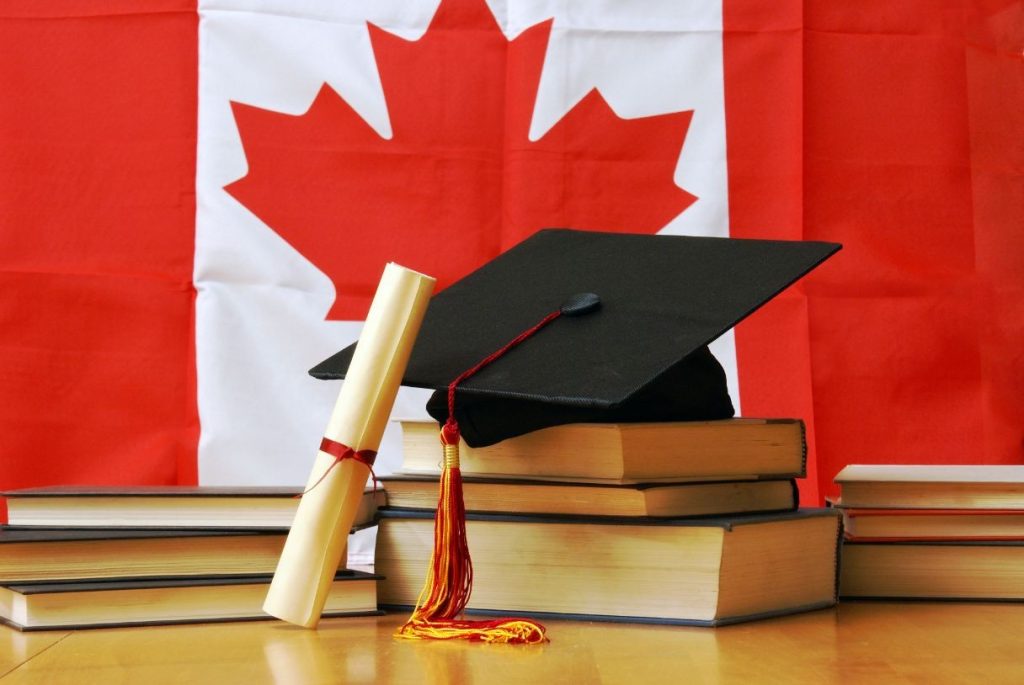 Studying in Canada will provide you with a globally recognized education from some of the greatest academics and educators in the world, and it presently rates as the best country in the world for quality of life.
What are the advantages of studying in Canada for foreign students? Many! Your experience will shape your life, whether you decide to attend school in one of our huge, thriving cities or choose for a small campus in a friendly, family-like neighborhood. It can result in greater professional opportunities at home or a career and a future in Canada. It will at least provide you access to our four lovely seasons, wide-open landscapes, plenty of wildlife, intercultural diversity, and clean environment.
The quality of education and living standards in Canada are amongst the highest in the world, but the cost of living and tuition fees for international students are generally lower than in other countries such as the United States and the United Kingdom. For the third year in a row, Canada has been named the nation with the finest reputation in the world. In addition to winning the overall contest, Canada also won first place honors in the categories of "best place to live" and "best place to study," as well as in those for working, traveling, and investing. Here are some crucial points:  
Abilities that are highly valued worldwide:  You will receive a high-quality education in Canada thanks to its strict quality controls and strong academic requirements, which will pave the way for your future and advance your profession in the long run.
Excellent Quality Education: One of the main causes luring international students to Canada's shores is the country's high standard of education. The high academic requirements and strict quality controls in Canada are a reflection of the high-quality education offered, which contributes to a bright future and long-term employment rewards.
Thriving and secure communities:  You may have heard about or experienced the warmth and openness of Canadians, but you might not be aware that Canada constantly ranks among the finest countries in the world to live in, according to the United Nations.
Affordable Education: The quality of education and living standards in Canada are amongst the highest in the world, but the cost of living and tuition fees for international students are generally lower than in other countries such as the United States and the United Kingdom.
world-class instruction in languages: You will be able to increase your fluency and capacity in either language as you continue your studies because teaching French and English as a first and second language is a fundamental component of a Canadian education.
Campus life is exciting: The campuses of postsecondary institutions in Canada are equipped with a wide range of contemporary amenities in addition to the most cutting-edge technologies.
Innovative and numerous prospects for research: You will have plenty of opportunities to participate in this exciting area of education since research is one of the foundational elements of a Canadian post-secondary education. Government and business in Canada collaborate to promote research in a variety of fields, such as environmental science, computer technology, agriculture, and telecommunications.
Land of opportunities: You will not only master knowledge and abilities in analysis and communication in Canada's highly interactive and dynamic academic atmosphere, but you will also discover how to express yourself, show off your creativity, and boost your self-assurance!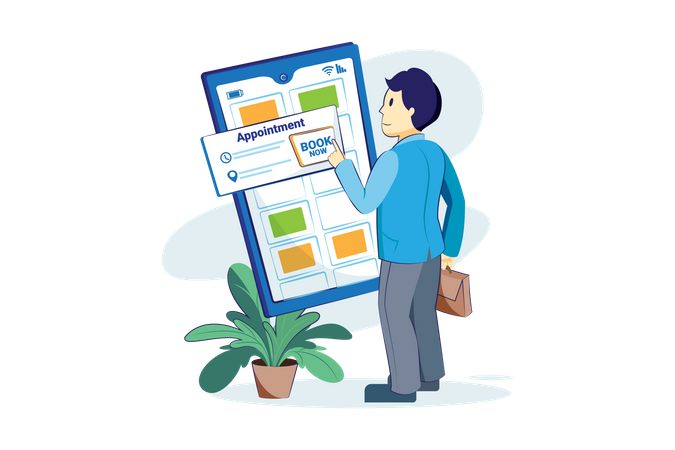 Documents Requirements
Application Procedure
Documents Requirements
Valid Passport (valid for the duration of your studies plus one month)
Photographs (with White background)
A letter of acceptance from a Canadian educational institution confirming name and length of the program, tuition fees, semester for which the admission is valid and last date for registration.
All educational certificates, transcripts, testimonials.
Proof of funds sufficient to cover your tuition and living expenses for your first year of study in Canada.
You must provide a one year statement of transactions from personal bank account(s) (an original certified bank issued statement or a certified copy of passbooks), as well as fixed deposit certificates, savings certificates, PSP certificates or any other proof of savings.
You must also demonstrate that sufficient funds will be available to support yourself during the whole duration of your program.
Confirmation of any scholarship, grant, teaching or research assistantship including name of the providing institution or organization, amount per semester or year and duration.
If some or the totality of your funds are provided by a sponsor (either parents or third party) you must also include:
Notarized declaration of sponsorship. If you have more than one sponsor, a separate declaration must be provided for each sponsor. However, sponsors who are husband and wife can appear on the same declaration.
Details of assets and income for each sponsor with supporting documents such as property documentation, land deeds, rent agreement, business license, business tax information, employment letter with salary information.
Proof of employment for yourself, if applicable, and your parents (employer's full name, address, phone number, name of supervisor with his phone number, length of service and salary details).
If you will be attending an educational institution in the province of Quebec you must provide a CAQ (certificate d acceptation du Quebec) from the Government of Quebec.
Your police clearance certificate and your birth certificate
If you are under 18 years of age at the date of your departure for Canada, you must provide a notarized guardianship agreement signed by both your parents/ legal guardian and the person who will be your guardian in Canada.
If a consultant or a legal representative has provided you help to prepare your application or to gather the supporting documents, you should provide the details of this person (name, name of company, address and phone number). If the consultant or legal representative is located in Canada, provide his CSIC number.
Proof of tuition fee payment
Visa application forms
2 complete photo copy sets of all the above attested and notarized.
You must also provide the income tax forms (tax assessments and tax paid receipts showing total income and amount of income tax paid) for the past two years.
If someone other than yourself or your parents is providing funds you must include:

Letter of explanation as to the reason why this person is assisting
Number of persons living in this persons household
Proof of this persons relationship to you; birth, marriage or school certificates, passport.
Affidavits or self-declarations are not acceptable proof of relationship
Application Procedure
Sponsorship: Evidence of sufficient funds to cover tuition, travel & living costs. The amount you need to prove you have for living costs apart from tuition & travel is AUD 20,290 for a year. Alternatively, you can show evidence that your spouse or parents, or sponsors are willing to support you and their yearly income is at least 60,000 AUD.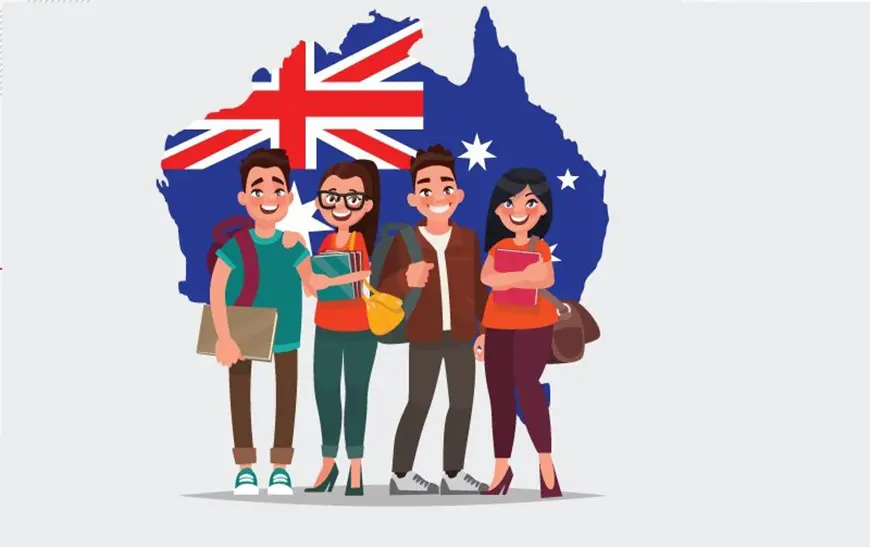 Completed Australian student visa application form (157A).
Electronic Confirmation of Enrolment (eCoE).
Filled up Genuine Temporary Entrant (GTE) form & SOP.
Fees: Visa application fee – 620 AUD & Bio-metric fee – 2450 BDT (Fees are subjected to change any time without prior to any notice)
Copy of passport bio-data page (some students may be asked to physically provide their passport)
Evidence of sufficient funds
Overseas Student Health Cover (OSHC)
English proficiency test results
Police clearance
Health exam
Four recent passport-sized photographs
Partner / Dependent / Guardian can apply with the student with proper documentation.
English Language study / Foundation program 
Approx. 15,000 AUD depending on course length
VET (Certificates, Diploma)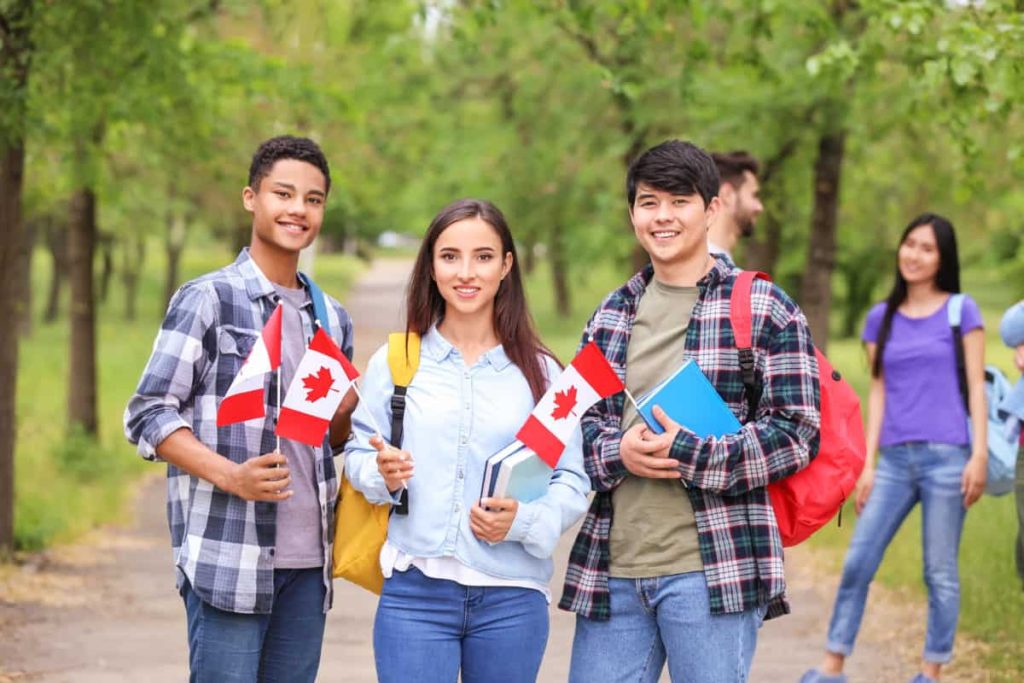 Student residence, Dormitories and Town houses: Some institutes provide student resident on campus or near by the campus. Dormitories are usually larger buildings housing many students, while town houses are detached, housing usually 3-6 students.
Off campus shared apartment or Condominium: Off campus shared apartments provide students with a single room, in a living space with one or more other roommates.
Host family or Home stay: Host family is normally provide a private, single occupancy room, and serve one; 3 meals per day and Internet access.
Furnished or Unfurnished Apartment Rentals: There are many secure ways to find temporary furnished apartment rental before student's arrival in Canada by using website such as Airbnb, HouseTrip, Windu, and Craigslist.
Prices can be varied depending on the location, the condition and time period, however with some prior digging you will find out that Canadians are truly friendly, welcoming and reasonable people to be living with or near to.
Low Price Range: $45- $75 CDN
Moderate Price Range: $55- $135 CDN
Expensive Price Range: $135- $250 CDN
Medical information: In most cases, you will need a medical exam. A visa officer will send you instructions if you need one. This may add more than three months to the processing time of your application. Find out more about medical exams.
Security information: If you want to study in Canada, you may have to give us police certificates. This also applies to any family members who:
Come to Canada with you and
Are 18 years of age and over
List of the Best Universities in the CANADA
University of New Brunswick
University of Prince Edward Island
Trinity Western University
The University of Winnipeg
University of British Columbia